Forgiven Bikers is a friendly, down-to-earth gathering of those that ride, and those just interested in bikes.
We meet each Sunday at 3:00 p.m. at the corner of Forest Park and Garfield streets in San Angelo,Texas.
No church clothes, no church attitudes, just come as you are for fellowship and acceptance. Feel free to visit anytime!
For more info call Preacher at 325-895-1117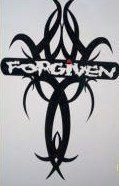 Check them out on FaceBOOK