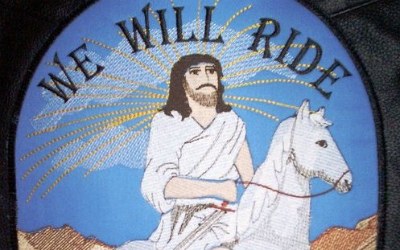 We Will Ride Ministries Biker Church is opening its doors for Katy and West Houston.
Bryant's Ice House has graciously opened their place for Sunday services for the Biker Community, however you don't need to be a biker to attend.
Guests should feel free to come as you are for our non-traditional, non-denominational service.
We are bona fide Ordained Ministers who ride, most with Bible College, Seminary or C.T. background. We are legally licensed to conduct common Church Services. We hold services in a laid back, friendly, loving, family atmosphere. We are non-denominational, however we use the Bible alone as our "Ultimate Authority". Come visit us soon for an alternative to the dress-up-go-to-church service! You'll be glad you did.
We are here to provide Outreach and Assistance to the Biker Community in General Nationwide. Including their families, as well as motorcycle enthusiasts. WWRM is an official member under Confederation of Clubs-Texas Area 3.
Remember, you don't need a bike to attend!
You can visit their website at bikerchurch.webs.com.
Address : 26913 Katy Freeway, Katy, TX 77494
Phone : 713 480 8227